Home
Welcome at gernot.kunzweb.net!
Here is the new program for Costa Rica 2014 (22MB).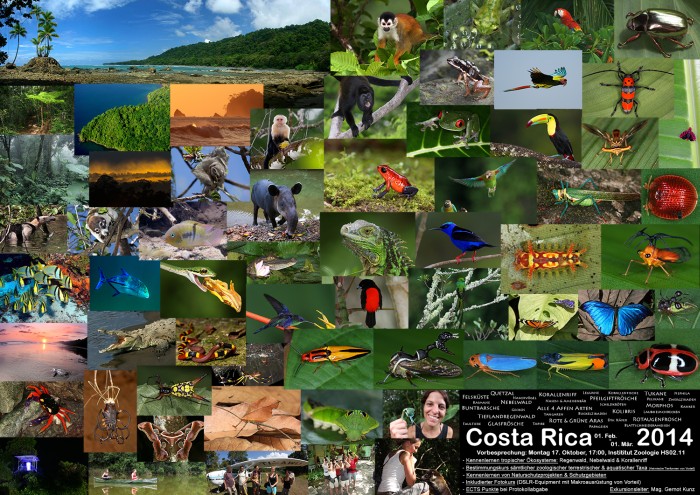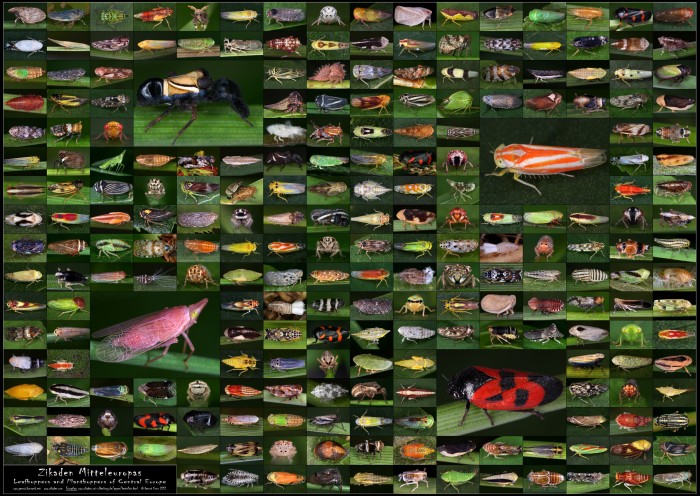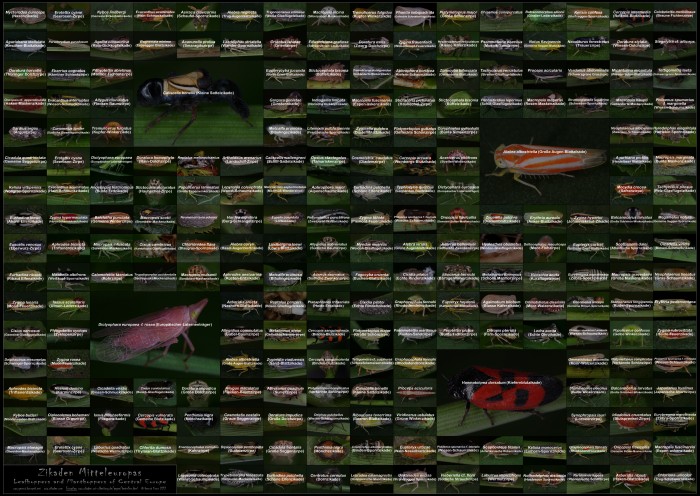 (click on image for high resolution)
Back from another amazing 4-weeks Costa Rica trip with many specialists on insects and arachnids. Most of them have already been to Costa Rica the last years. It seems like they just can't get enough beeing stung by moskitos, ticks, horse-flies, no-see-ums, not enough of sweating, of getting wet and dirty all the time! Just like it should be!

This years highlights were close encounters with a few Tapirus bairdii (Baird's Tapir, Mittelamerikanischer Tapir), Bradypus variegatus (Three-toed Sloth, Dreifingerfaultier), Eira barbara (Tayra, Tolomuco), Dasypus novencimctus (nine-banded Armadillo, Neunbindengürteltier), Tamadua mexicana (Northern Tamadua, Kleiner Ameisenbär), Ara ambigua (Great Green Macaws, Soldatenara), Sarcoramphus papa (King Vulture, Königsgeier), Pharomachrus mocinno (Quetzal), Calocitta formosa (White throated Magpie-Jay, Langschwanzhäher), Cyanerpes cyaneus (Red-legged Honeycreeper, Türkisnachvogel), Basiliscus plumifrons (Stirnlappenbasilisk), Diploglossus monotropis (Schleiche), Micrurus nigrocinctus (Korallenschlange), Sibon nebulatus (Caracolera comun), Hyla rufitela (Scarlet-webbed Tree Frog) and many never seen spectacular arachnids and insects!
This years participants were (in alphabetical order): Ali Komposch, Brigitte Komposch, Brunhilde Kunz, Christian Komposch, Dagmar Schwischay, Erwin Holzer, Eva Líznarová, Gerhard Weber, Helmuth Schwischay, Jaqueline Jereney, Johannes Gepp, Katharina Gesslbauer, Katharina Weber, Lenka Setenska, Leo Kuzmits, Luisa Fernanda Trivino Cely, Melitta Fuchs, Richard Kunz, Stephanie Kordon, Susanne Dolezal and Wolfgang Windisch.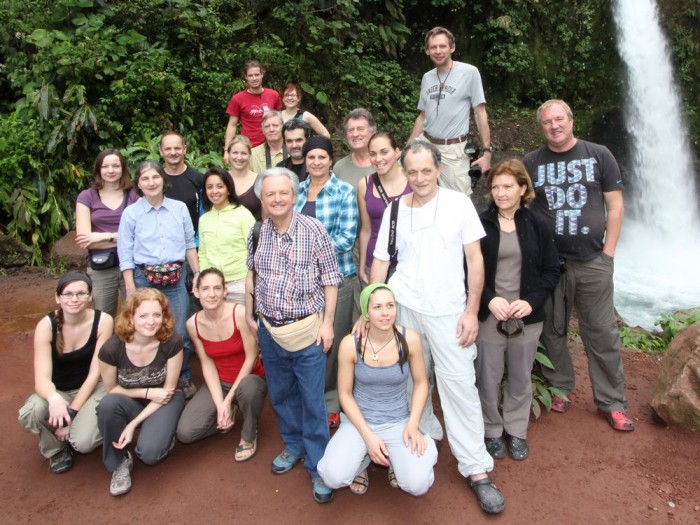 Some pictures can be found here: Gallery Costa Rica 2012
Details zur Reise siehe PDF (ca. 13MB).
Thanks to my colleagues and friends Herbert Nickel, Rolf Niedringhaus und Eckart Fründ, wie finished the Photoatlas of Plant- and Leafhopper of Germany with over 1500 colourpictures (in press 11.03.2011).
Back from my second three weeks lasting, guided tour to Costa Rica. Highlights 2011 where: Humpback wale, Baby Olive Riddley Turtles, Tapir, swimming Tamandua Quetzal and Uropygi. Participants (from left to right): Maria Wagner, Christine Börger, Patricia Mürzl, Wolf-Dieter Lienhart, Gernot Kunz, Karina Eva Hauer, Susanne Grube, Tamara Schenekar, Luisa Fernanda Trivino Cely, Susanne Dolezahl, Daniela Maeda Takiya, Luiz Antonio, Bianca Winter, Rodney Ramiro Cavichioli, Michael Fercher and Cornelia Mähr.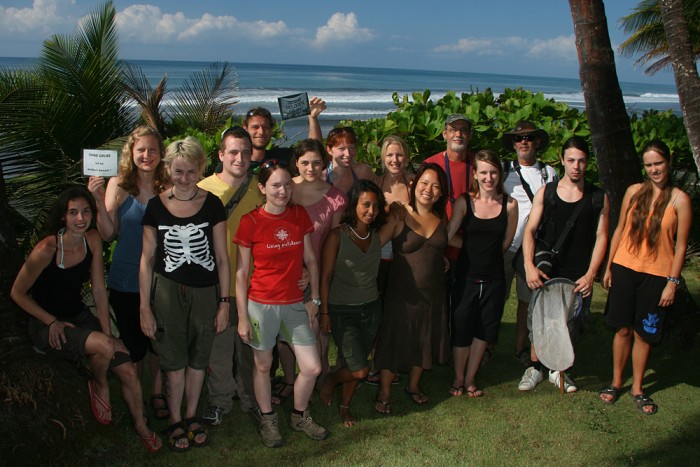 Back from my first three weeks lasting, guided Costa Rica tour. Highlights 2010 where: Scarlet macaws, Howler-, Squirrel-, Spider- and Capuchinmonkeys, Tamandua, Pecari, Quetzal, Uropygi and Goldbeetle. Participants (from left to right): Peter Horak, Franziska Anderle, Laura Pabst, Helmut Kaiser, Franziska Maier, Johannes Gepp, Magdalena Steiner, Brigitte Komposch, Gernot Kunz, Barbara Emmerer, Leander Khil, Erwin Holzer, Katharina Geßlbauer, Christian Komposch, Maria Luise Spreitzer and Richard Kunz.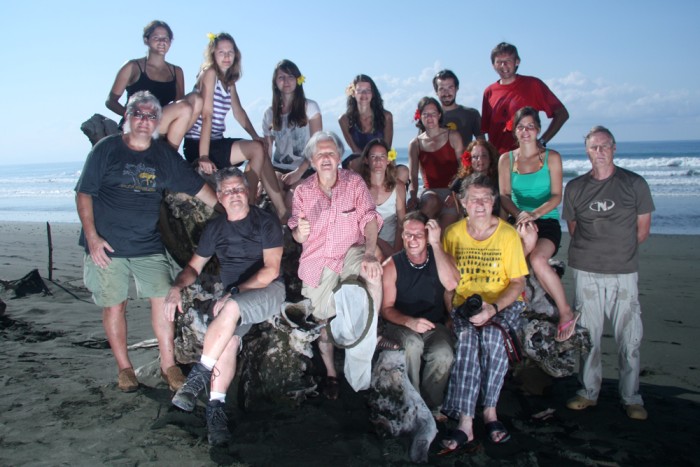 Aktuelle Zikadenfotos sind jetzt online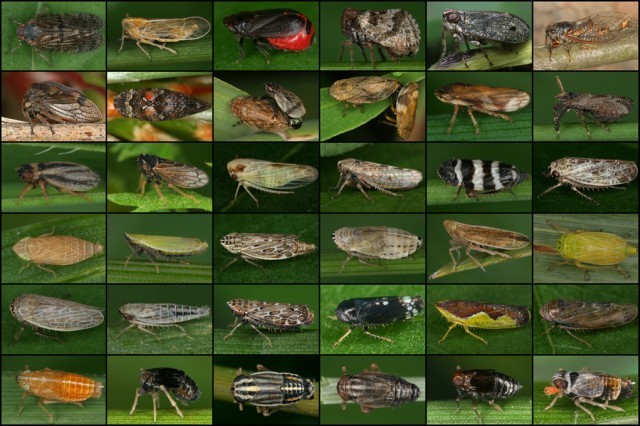 Die aktuelle Fotoartenliste gibt es hier zum Downloaden.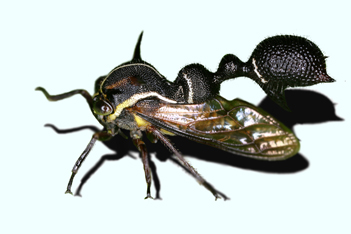 Neu: Fotos meiner Costa Rica Reise (8. bis 28. Mai 2006) bereits online in der Fotogalerie!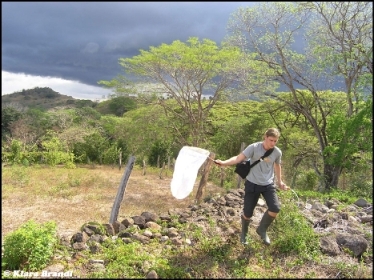 Auf "Zikadenpirsch" in las Cruzes, Costa Rica